A tour of our pint size museum and our brewery. And of course a tasting of our craft beer.
Tour price-20 euro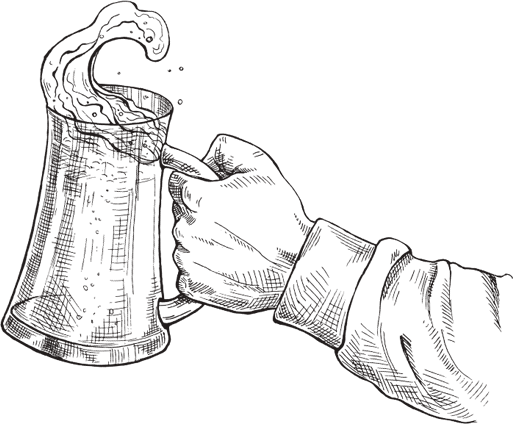 Malt

We bring malt from Greece. It has excellent quality because born and grows in the Mediterranean basin and benefits from the best climatic conditions.

Hops

We pick up hops from all over the world for every recipe. Grassy, fruity depend of the style of the beer.

Water

We have a very serious approach to water preparation. Filtered and normalized in reverse osmosis system water makes our water perfect to any style.

Yeast

We use alive yeast, which we take care of every day. The yeast is our workaholic.

Recipe

We explore world recipes to create a unique beer with Cypriot character. — …

Equipment

...modern and classic at the same time. Accurate, convenient and reliable.
Our brewery uses
classical individual beer technology

, taking into account the desires of our consumers. We practice innovation and experimentation.
Malt mashing 

Filtration and boiling 

Fermentation and cooling

Filtration and bottling
Watch a video tour of the brewery and a few short videos on how we brew beer.
We never stop with experiment. So, please, enjoy! Сlassic recipes that we have adapted for hot Cyprus. And pay attention to experiments with local ingredients. These are limited editions that change all the time.
Lager Cumbaros Octopus

Cumbaros Octopus Lager 4,6%
Born from the collaboration with the brewmaster Roman Cozak in new Czech style. Gives you sensation of freshly baked bread and mowed grass, sweet on the tongue and with delicate freshness that can be drunk in one sip.

Заказать

Cyprus Grape Ale (ruby)

Cyprus Grape Ale (ruby) 8 % vol.
A deep ruby blend of ale beer and Xynisteri grapes with a full body. Sweet with notes of caramel, stone fruit and banana and a gentle acidity from the Xynisteri.

Заказать

Cyprus Grape Ale (gold)

Cyprus Grape Ale (golden) 9 % vol.
In collaboration with Tsiakkas winery we are going beyond the normal boundaries of the versatile indigenous variety of Cyprus, Xynisteri. A combination of the wild yeast from the variety with the brewers yeast create a unique grape ale. A full body grape ale with lingering aromas of citrus and white flowers and a lasting aftertaste.

Заказать

Session IPA

Session IPA Miss Octopus 4,7%
An explosion of indescribable smells and flavors. We like to call them Mediterranean tropical… Passion fruit, peach, medlar, citrus, a full body and a final dryness make it suitable for aperitif or combined with braised meats and strong flavors.

Заказать

Weisse Farmer Octopus

WEISSE Farmer Octopus 4,7%
Brewed in modern Bavarian style, this beer gives the first impression of banana juice on the nose. Fresh citrus at the first sip, and the aftertaste of cloves and cumin.

Заказать

Session IPA

alcohol 3,8%

malt pils 75%

vienna 25 %

5gr./Liter hops (Tomahawak, Willamette, Amarillo)

Заказать
Only those bars and restaurants that take care of storing and serving beer work with us. Due to the hot climate in Cyprus, it is important to store craft beer at 10 ° C. After all, our beer is without pasteurization and without artificial preservatives.