A tour of our pint size museum and our brewery. And of course a tasting of our craft beer.
Tour price-20 euro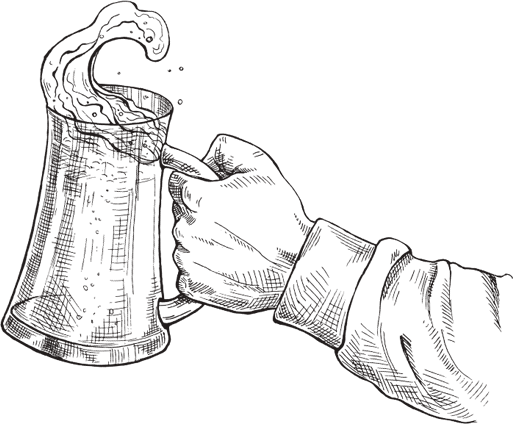 Malt

We bring malt from Greece. It has excellent quality because born and grows in the Mediterranean basin and benefits from the best climatic conditions.

Hops

We pick up hops from all over the world for every recipe. Grassy, fruity depend of the style of the beer.

Water

We have a very serious approach to water preparation. Filtered and normalized in reverse osmosis system water makes our water perfect to any style.

Yeast

We use alive yeast, which we take care of every day. The yeast is our workaholic.

Recipe

We explore world recipes to create a unique beer with Cypriot character. — …

Equipment

...modern and classic at the same time. Accurate, convenient and reliable.
Our brewery uses
classical individual beer technology

, taking into account the desires of our consumers. We practice innovation and experimentation.
Malt mashing 

Filtration and boiling 

Fermentation and cooling

Filtration and bottling
Watch a video tour of the brewery and a few short videos on how we brew beer.
We never stop with experiment. So, please, enjoy! Сlassic recipes that we have adapted for hot Cyprus. And pay attention to experiments with local ingredients. These are limited editions that change all the time.
Lager Cumbaros Octopus

Cumbaros Octopus Lager 4,6%
Born from the collaboration with the brewmaster Roman Cozak in new Czech style. Gives you sensation of freshly baked bread and mowed grass, sweet on the tongue and with delicate freshness that can be drunk in one sip.

Заказать